by Dan Carle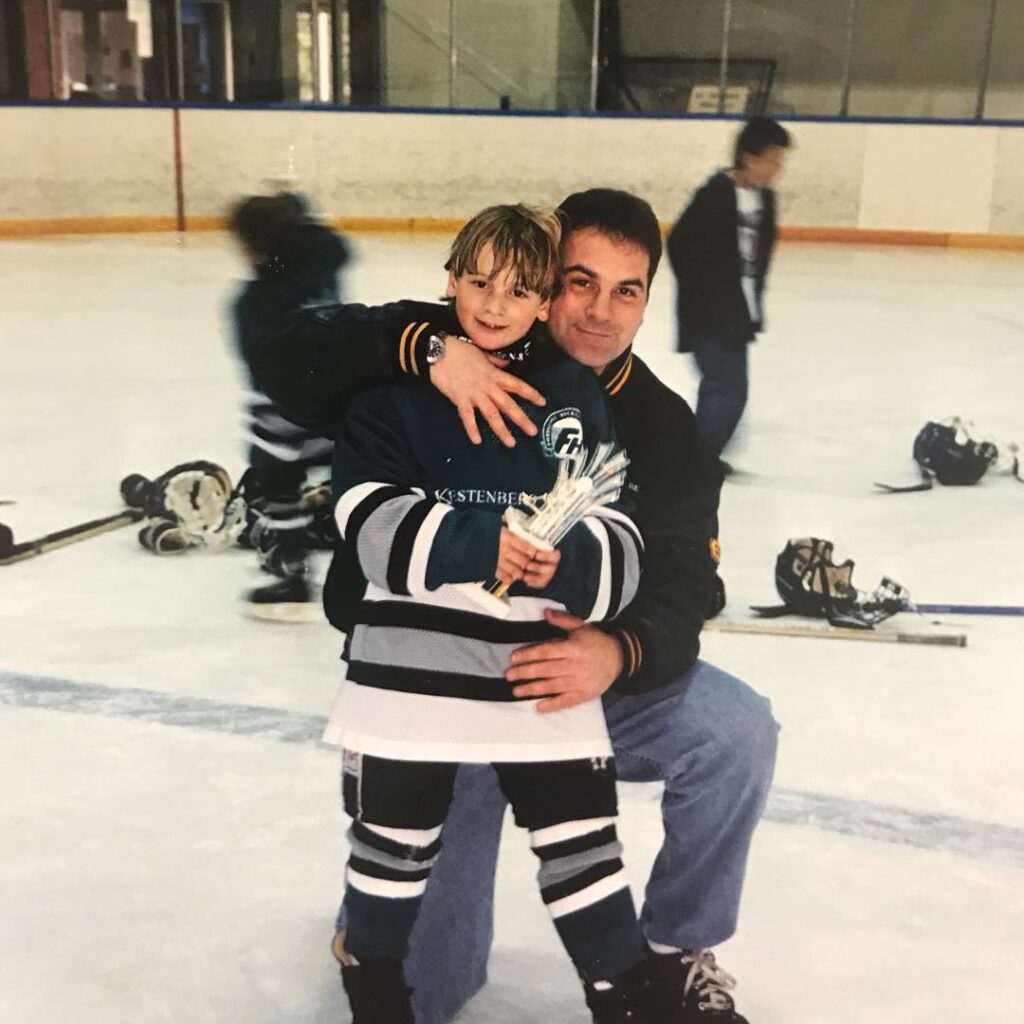 Cambridge, ON – "I come from four boys. I have five boys."
Stuart Hyman is the patriarch of an entire hockey line with a legacy of helping the less fortunate experience hockey and leading change in the junior game.
But during Yom Kippur, 2023, starting the evening of Sunday, September 24 and lasting about 25 hours, the Toronto real estate broker, developer and three-time grandfather will take his 59th holiest day on the Jewish calendar off.
"I don't work on Yom Kippur," said Hyman, whose oldest Zach is a top-four forward with the Edmonton Oilers and youngest Shane is captain this season with the Ontario Junior Hockey League Markham Royals, which Hyman owns.
"Go to Synagogue and pray and take the day as a day of reflection," said Hyman.
"The Royals don't play on Yom Kippur."
With a deep lineage in Toronto and within junior hockey circles, Stuart Hyman's own hockey playing career was halted – of all things – by the bus.
"I took the bus around everywhere and I'd come home at two in the morning. My parents didn't want me to play anymore because it was too hard. I basically hung up the skates at 15."
A passion for hockey and equal sense of fostering a passion for hockey in others still governs Hyman today as he governs the Royals.
"A club where a kid gets evaluated based on their ability, not on their pocketbook.
"If one kid got a jacket, every kid got a jacket."
Hyman was once the youngest around a hockey table when he decided to tinker with the Ontario junior model.
"I brought in professional coaches to run the programs. Now everything is run by professional coaches.
"I ruffled some feathers because I had different ideas and for me it was about everybody being equal. It is still that way now."
Now the Royals are captained by one Hyman, assistant GM'ed and assistant coached by another (Spencer), the eldest Zach is on TV (the Oilers), son Oliver is doing fine as a serial entrepreneur (Bubble Gum Kids) and the family team is rounded out by articling just-graduated lawyer Cooper and passionate hockey mom Vicky.
Don't they say successful teams are like families? Don't they say successful families are like teams?
"My wife Vicky and I are very blessed," Hyman said.
The Ontario Junior Hockey League is none the worse for wear because of Hyman's many contributions, acquisitions and inclusive attitude towards hockey.
"It is a great opportunity for kids to develop as human beings and also as players. It's a stepping stone for kids to achieve their dream. A lot of the kids from our programs in the OJHL end up going on to college and playing college hockey.
"You're dealing with kids aged 16 to 20 and you want to make sure you have good mentors and role models – as far as coaches and staff – who can be there for these kids during those important developmental years."
Turns out this developer has a continuing big hand in producing productive prepared people as well as things.