by Dan Carle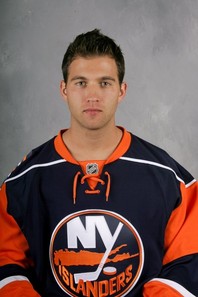 "Try to get your body ready to go five days in a row while still getting up and going to work every day." Youth serum for (aging) goaltenders: Supportive crowds with kids and family, Ron MacLean.
Mike Mole collected his third career national tournament MVP by standing tall and relying on is 40-year-old body through five games in six days at the 2023 Allan Cup, won by his Real McCoys of Dundas on April 22.
God love adrenalin.
"Even when you're feeling a little bit tired, or sore, and you step out to a full building, it's kind of exciting," Mole said of the team-friendly season-high gatherings at the JT Grightmire Arena, host of the week-long, four-team resurrected Canadian Senior-A men's championship.
"All of a sudden your tired legs aren't so tired anymore. That truthfully is one of the biggest factors in us being able to do it that week."
The Real McCoys scored five goals in the third to defeat the Clarenville Ford Caribous 5-3 in the packed-house final. The game-winner was scored unassisted by tournament all-star Brad Bonello.
Across the roster, it was a family affair.
"My parents came from Ottawa," said Mole. "My wife and kids came to the semi and final.
"Dundas is about an hour drive from my house. It's usually past their bedtime."
Nine seasons ago the Real McCoys hosted the tournament, beat Clarenville in the tournament final (3-2 OT), and Mole was named the tournament MVP.
"Nine years ago my wife was my girlfriend," said Mole, whose kids are 4 and 2. "It was kind of special for me. Extra motivation. Much needed and much appreciated. "Kind of funny to think that the two Allan Cups I've won I was an MVP both times. And then the national championship I won at StFX University back in 2004, I was also named MVP of that tournament.
"I have won three national championships – and all three times I was MVP of the tournament."
Days later, during an intermission of the Maple Leafs playoff game against Tampa:
"Lo and behold Ron MacLean – they cut to a segment where he is featuring the Allan Cup and the Dundas Real McCoys. He gives me a shout-out for winning the MVP.
"Within seconds my phone literally blew up. That was a fun reminder that the Allan Cup and senior-A hockey is still relevant."
These shots of energy have already carried over into a commitment for next season.
"It's where most of my friendships come from, and a lot of my job opportunities – all have come as a result of a lot of the relationships I have made in hockey," said Mole. "I'll keep doing it until the legs just can't do it anymore – I think."